Board of Directors
Jerry Dolesh - Tilden, NE - Chairman
Jerry and his wife Bonnie have farmed north of Tilden for the past 28 years. The farm operation includes a mostly no till cropping rotation of corn and soybeans as well as a small laying hen flock. They are active in Immanuel Lutheran Church of Tilden and serving on various boards. Jerry is also secretary-treasurer of the Tilden Rural Fire District, serves as a director for the Elkhorn Rural Public Power District, is a director on the Nebraska Coop Council Board, represents Farmers Pride on the Progressive Nutrition board and serves on teh Battle Creek Farmers Pride Board. Jerry enjoys the challenges of serving on the various boards. Jerry and Bonnie have 2 grown children. Brad and Katy live in Bozeman, Montana and have two children. Amy and her husband Adam Koeppe live in Norfolk and have three children. Spare time is spent with grandchildren, camping and traveling.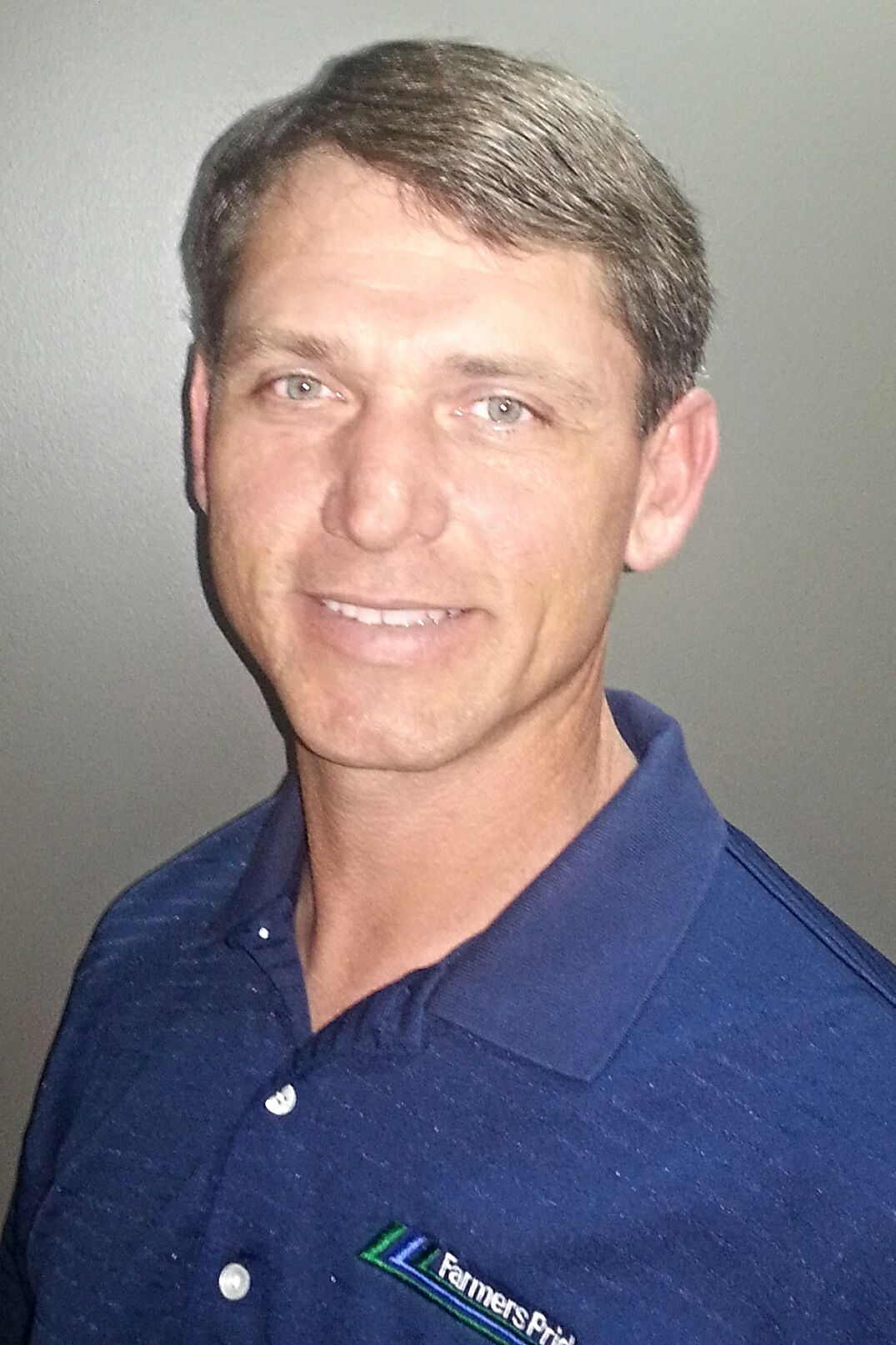 Travis Gutz - Osmond, NE - Vice President
Travis grew up south of Osmond and continues to farm in that area today. The Gutz farm is primarily a row crop operation of corn and soybeans, along with a cow-calf herd. Travis graduated from Osmond High School in 1990; Northeast Community College in 1992 and South Dakota State University in 1994. Travis and his wife, Linda are members of Immanuel Lutheran Church in Osmond. They have three children that all attend Osmond Community School. Levi is a sophomore, Seth an 8
th
grader and Hannah is a 6
th
grader. In his spare time, Travis enjoys hunting and fishing.
Dennis Kuchar - Madison, NE - Secretary
Dennis and his wife Ruth have lived and farmed south of Battle Creek for the past 40 years. They have 5 adult children and 7 grandchildren. Their farming operation consists of no-till grain and sideline dirt construction. Dennis has served on the Battle Creek Farmers Coop Board for the past 14 years. He has served on the Elkhorn Rural Public Power Board for the past 10 years and has enjoyed the experience of both boards. Dennis looks forward to the continued success of the coop. Some of his hobbies are family outings, sharing time with grandchildren, golfing, and the outdoors.
Chad Fehringer - Newman Grove, NE - Associate Board
Chad and his wife grew up in Newman Grove as farm kids. He graduated high school in 1997, then went to SCC in Milford and earned a degree in Tool and Die. In 2001, he moved back to Nebraska and returned to college at UNL Lincoln to earn a degree in Mechanical Engineering. In March of 2009, Chad and his wife got married and started their family in Columbus. Eventually, they moved back to Newman Grove to go back into farming. They are currently renting farm ground that is 75% irrigated and 60/40% corn/soybeans. They substitute raising livestock with contract engineering work over the winter months. His wife is the 5
th
generation to farm their land. They also have two children (4 year-old girl, Payton and 2 year-old boy, Pierce) who truly enjoy the farm life.
Craig Unkel - Battle Creek, NE
Craig and his wife Jean have a farming operation southwest of Battle Creek. Their operation consists of cow/calf, corn, soybeans, alfalfa and grass hay. They also have a custom trucking and haying operation. They have two sons who are involved in the operation as wellMatthew (and his wife Lori have one child) and Derek. They are members of St. John's Lutheran Church. Craig enjoys time with family and building things with metal in the shop.
Derek Zohner - Battle Creek, NE
Derek started farming in 1994 after graduating from Wayne State College with a Bachelor of Science Degress in Business Administration with an emphasis in Accounting and Agribusiness. He has served on Farmer's Pride board since 2004. Derek and his wife, Jenny live and farm south of Battle Creek where they raise corn, soybeans, alfalfa, grass hay and a cow/calf operation. They have three children; Rachel a freshman at Bryan School of Nursing in Lincoln, Caleb a junior at Battle Creek High School, and Ryan a 5th grader at St. John in Battle Creek. They are members at St. John where Derek is now serving on St. John's Board of Christian Education. In his spare time, Derek enjoys hunting and fishing with his boys and spending family time while camping and traveling.
Gerry Krueger - Pierce, NE
Gerry and his wife Sherri have lived and farmed south of Pierce for the past 34 plus years. They have 3 children; Joshua and his wife Sarah of Wahoo, NE. Bobbie and her husband Luke Tibbetts of Sioux Falls, SD, and Tyler and his wife McKayla, who are part of the farming operation, of Pierce. They have 5 grandchildren. Gerry owns and operates a family farming operation raising corn, soybeans and alfalfa. They also operate a cow/calf herd and sell the calves as feeders. Gerry has served on the Battle Creek board since 2000. He ans his wife are members are Zion Lutheran Church, where he is a trustee. He also is a member of the Pierce County Zoning Board. He enjoys riding his motorcycle with his wife Sherri and spending time with his family, especially the grandchildren.
Tim Spatz - Pierce, NE
Tim Spatz and his wife Lynn have operated a diversified farm west of Pierce since 1976 raising corn, soybeans, alfalfa, and native hay. He also has a beef cow herd and sells the calves as feeders. They are members of Trinity Lutheran Church in Foster where Tim has served on various boards and is currently serving as treasurer. He serves as director for Northern United Mutual Insurance Company. They have two children. Ryan is a computer programmer in Lincoln. Rachel is a DVM in Dexter, IA where she lives with her husband, Ryan Friedrich.
Scott Lyon- Newman Grove, NE - Associate Board
Scott is from Newman Grove, graduated from University of Nebraska at Kearney with a B.S. in Business Administration. He and his wife Deb have 3 children, Cole (5), Carter (2), Sophie (16 months). They have a farming operation consists of corn, soybeans, alfalfa, and cow/calf operation. Scott is also a member of Newman Grove Volunteer Fire Department and attends Rosehill Evangelical Free Church. He was elected to Farmers Coop Oil Co. - Newman Grove, and Madison Board of Directors in March 2003, where he served as Secretary of the Board. He has been an Associate of the Battle Creek board since the merger in August 2005. Scott enjoys attending sporting events and spending time with family.
Tim Rasmussen - Plainview, NE
Tim is a 1998 Graduate of the University of Nebraska-Lincoln, B.S. in Diversified Ag Studies. Tim has been farming for 18 years, southwest of Plainview. He raises conventional corn, soybeans, wheat, alfalfa, and also certified organic corn, soybeans, small grains, popcorn, and hay. Tim and his wife, Patsy, have two children; Brendan 14 and Claire 11. They are members of Our Savior Lutheran Church in Plainview. Tim has served on the church council and various other committees and positions. Tim has served on the Farmers Pride Board of Directors since 2011, with 2 years as Associate member and the past 3 years as a Director. In his gree time, Tim enjoys traveling, summer trips up to the Missouri River, going to the kids' activities, Husker football & basketball games, and spending time with family and friends.
Greg Kumm - Osmond, NE
Greg Kumm is a 5th generation farmer. He has lived on a farm 10 miles northwest of Osmond in Knox County all of his life, and continues to live there with his wife, Amanda. Greg also farms the family farm that his Great-Great Grandparents bought in 1899. He began his farming career in 1988 when he graduated from Osmond High School. He partnered with his father, Paul, until 1991, and then in 1992 took full operation of th farm, diversifying in corn and soybeans and farrow to finish hog operation. In 1998, Greg sold all the livestock and pursued his true passion of grain farming.
In 2003, he began to experiment with a full no-till system, including cover crops, and currently is one of the few operations in his area that has stayed with this practice, growing it to approximately 1500 acres. Greg has been a past 10 year board member of Columbia Township of Knox County. Greg and Amanda have 4 children. Aleia, a senior at Osmond Community School, who excels in band; Jozie, a freshman at Osmond Community, who enjoys basketball and running cross country; Nickolas, a 2nd grader at Osmond Community, who loves to ride in Dad's big truck and help Dad drive the big tractor with duals! And finally Anna, 3 years old, who has a smile that I said can get her out of any trouble and mischief she may get in! The Kumms' are members of The First Assembly of God Church of Yankton, SD where they are very active and Amanda teaches children's church. In his spare time Greg enjoys family time, hunting, fishing, and camping